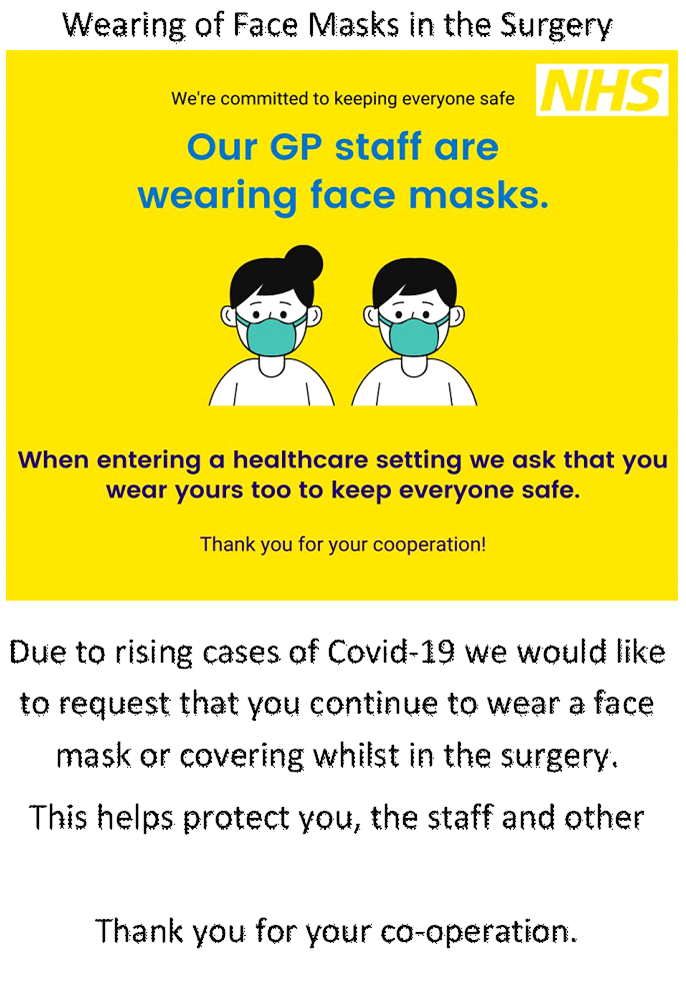 Please Continue to Wear a Face Mask (July 2022)
From 30 May 2022, it is no longer a legal requirement for visitors to wear masks or face coverings when entering healthcare premises.
But with the continuing rise in cases of Covid-19 recently, Willow Bank Surgery, would like to request that all staff. patients and visitors continue to wear masks/face coverings when entering our facilities, we will will continue to support service users and the general public making them available in public spaces, clinic rooms and departments.
Staff, patients and visitors in areas that are dealing with known or suspected cases of COVID-19 and other respiratory infections will continue to be required to wear face masks/coverings in line with infection prevention and control guidance.
Where certain groups of patients remain at higher risk of acquiring COVID-19, an individual assessment will determine whether masks are required to be worn so we can continue to protect our most clinically vulnerable service users.
Please remember to clean your hands on entering the building and as often as possible using soap and water or hand sanitiser.
Please do not visit our surgery if you have flu-like symptoms, COVID-19 symptoms, currently have or had diarrhoea and vomiting in past 48 hours, have been in contact with anyone with the above symptoms in the last 48 hours have an existing medical condition or are on medication that puts you at risk of infection.
Thank you for your co-operation.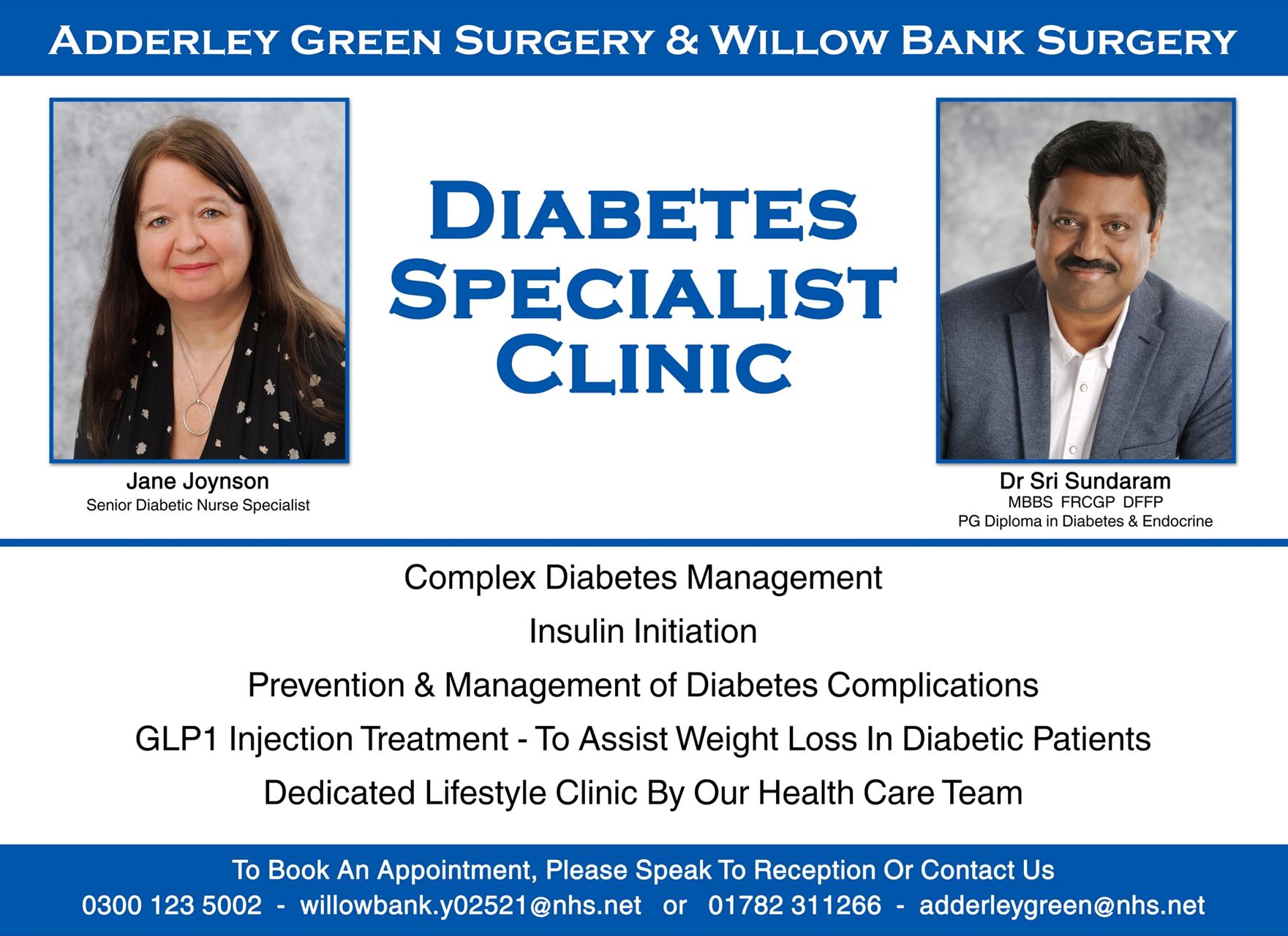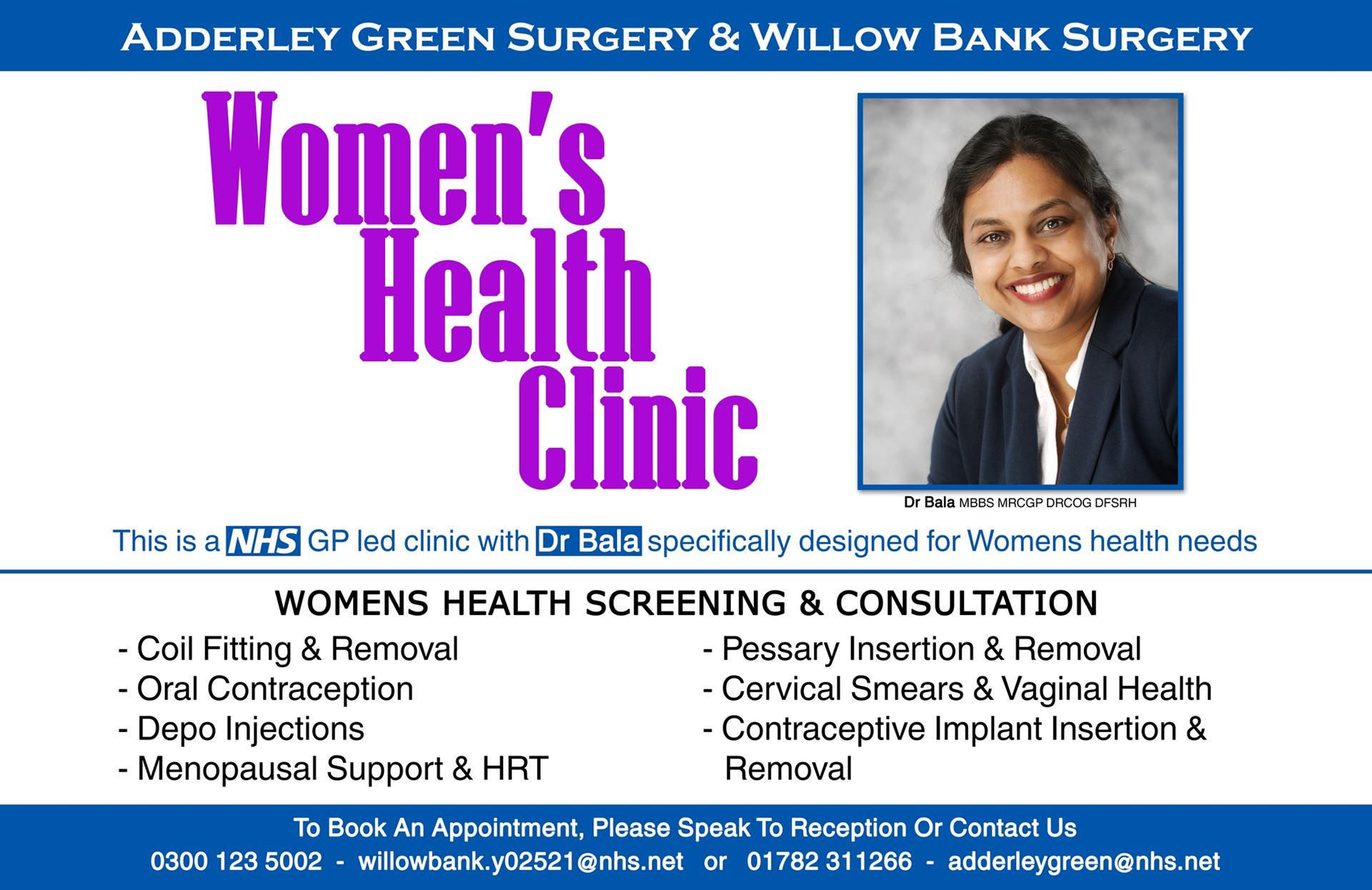 Healthy Aging Online Workshop
This is the first of a series of Healthy Ageing Workshops and Webinars to be delivered by the Ageing Curve team for the Stoke Digital Innovation and Education Hub over the next 4 months both online and face to face in the Stoke area.
This introduction workshop will be called Ways to Wellbeing, It will be interactive, that is participants will be invited to use the workbook provided to help themselves develop their own wellbeing plan.
During the session participants will have a chance to explore what wellbeing means to them and the factors that may affect their wellbeing. The workshop will share the 5 Ways to Wellbeing concept and invite participants to consider how they can develop their wellbeing in each of these areas. Towards the end of the workshop, participants will be invited to choose one overarching wellbeing goal to develop, through using SMART goal setting.
Please download the attached Workbook PDF we send out before attending the event: Details on how to access the work book included with the booking link.
There will also be an update on the programme of workshops, which will include Physical Health, Practical Fitness and nutrition, Mental Health and Wellbeing, plus a specialist education session on the care of the Diabetic Foot.
Life Liberated and Ageing Curve are concepts in development by Straits Line Limited to encourage proactive healthcare to enable healthy activity and prolong working life. The aim is to engage with communities to create social impact.
These workshops are funded by UK Government's Community Renewal fund through Stoke on Trent Council and the Digital Innovation and Education Hub consortium project.
Sessions will be interactive and we welcome questions and discussion. Plus we will be evaluating responses and sharing information for improving the workshop delivery for the future.
Please use the link below to book your place.
Introduction to Ways to Wellbeing Workshop Webinar Tickets, Thu 31 Mar 2022 at 10:00 | Eventbrite